ABOUT
"Kontempo" is a term that emerged as a neologism in the Kinshasa independent art scene. As a counter-narrative to the Western-influenced academic discourse, "Kontempo" has established itself as a new code and a reinterpretation of the term "contemporary" in Kinshasa.
Within the project, local and international artists, specialists, researchers and theorists work together in a transdisciplinary experimental space to question common structures of postcolonial power and dominant trends in international contemporary art scenes.
The focus is on an exchange between local perspectives from Kinshasa on topics that are discussed internationally but have a direct influence on daily life and artistic currents. These topics include stereotypes in the perception of Africa and African cultures, postcolonial realities and their power dynamics and linguistic, intellectual, and epistemic hierarchies.
EXHIBITION 2021/22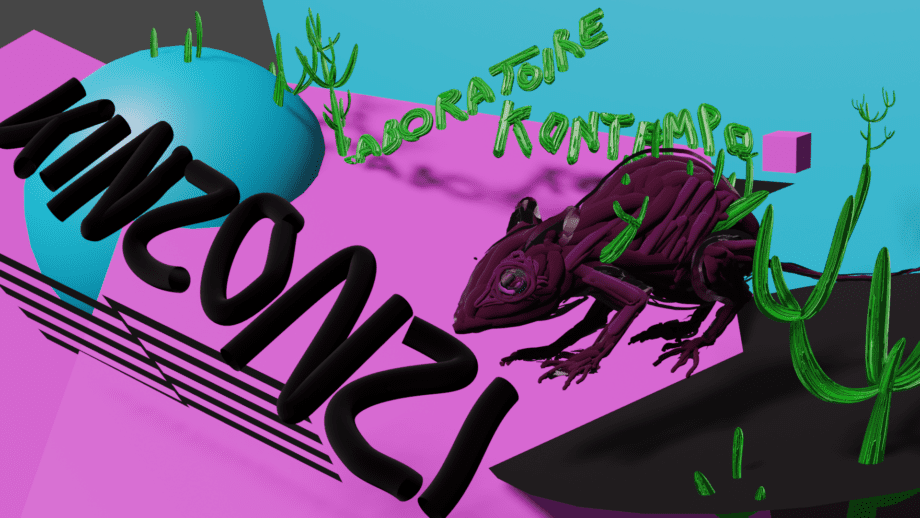 Within the project Laboratoire Kontempo 2021/22, developed in collaboration with Acud Macht Neu (Berlin), the focus lies on an exchange between local perspectives from Kinshasa and Berlin. As a laboratory for interactions, negotiation processes and conflicts, the Laboratoire Kontempo 2021/22 is a space in which multi-layered perspectives, practices and concepts are given room. Here, collaboration stands as an important strategy of decolonization.
The team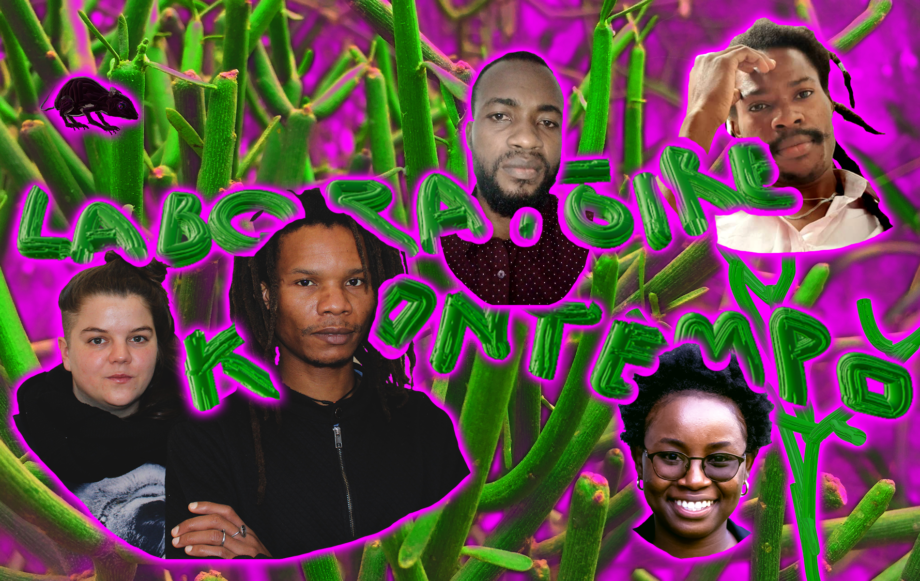 Laboratoire Kontempo is a project founded by the Congolese/German duo Mukenge/Schellhammer in Kinshasa in 2019. The team currently consists of Cedrick Tshimbalanga, Priska Tankwey, Paulvi Ngimbi and Jean Kamba.
Site Notice
Project/Website
Lydia Schellhammer, Christian Mukenge
Email: ylqvn_fpuryyunzzre@jro.qr, puevfg.zhxr@lnubb.se
Website: mukengeschellhammer.com
Copyright
The content and works published on this website are governed by the copyright laws. Any duplication, processing, distribution or any form of utilisation beyond the scope of copyright law shall require the prior written consent of the author or authors in question.
Limitation of liability
Our website contains links to the websites of third parties ("external links"). As the content of these websites is not under our control, we cannot assume any liability for such external content. In all cases, the provider of information of the linked websites is liable for the content and accuracy of the information provided.
Design & Programming
Design: Elsa Westreicher
Original drawing of the rat: Mukenge/Schellhammer
Website: Juan Pablo García Sossa & Max Wohlleber